O4 1 Column (Full)
O4 Text Component
Expert care during infusion and beyond
We're here to support you and your patients from the start. Our pharmacists, nurses, patient care coordinators and benefits experts deliver quality infusion care, so you and your patients can focus on treatment, not obstacles.
Primary areas of care
We provide consistent, convenient and compassionate care for:
Immunoglobulin (IVIG and SCIG)

Biologics

Parenteral nutrition

Factor and other bleeding disorder therapies

Anti-infective regimens

Chemotherapy

And more
O4 50-50 Content Block
Patient access, safety, convenience and care
At Optum Infusion Pharmacy, we treat you like family. Hear from current patients to learn how we've eliminated their health care roadblocks and helped them live their best lives.
Learn more
Send us a referral and we'll take care of the rest
Our infusion team helps with the entire care journey, from initial referral through treatment.

O4 50-50 Content Block
Why do patients like our suites
Living with a chronic illness is easier when there's help. We take great care to make patients' experience smooth from start to finish.
Learn more
O4 1 Column (Full)
O4 Accordion
Infusion services
Send us the referral and we will take care of the rest.
Download our referral forms: Download
Contact our dedicated teams to learn how we can help
For IG (Immunoglobulin) only:
Phone: 1-877-342-9352
Fax: 1-888-594-4844
Hemophilia and bleeding disorders
Phone: 1-855-855-8754
Fax:1-800-311-0185
Alpha-1
Phone: 1-877-342-9352
Fax: 1-877-542-9352
For all other conditions:

Anti-infective medication, chronic inflammatory disorders, parenteral nutrition and others: Click here to find the pharmacy nearest you.
We support the following health conditions and treatments:
We have site of care options for at home or at our conveniently located infusion suites.
Optum® Infusion Pharmacy has infusion suite locations that provide a safe, flexible treatment option where patients get care from expert infusion nurses and staff. Find a location
Optum Infusion Pharmacy has home Infusion services across the nation and is licensed in all 50 states with more than 1,100 Optum-employed infusion nurses which means we can support your patients when they're home as well as when they travel outside their local coverage area.
The more options you have for infusion care, the easier it is for your patients to get the treatment they need. 
24/7 clinical support, 365 days a year

More than 1,100 Optum-employed home infusion nurses

Hands-on pharmacists, personalized nursing and clinical expertise

Certified Nutrition Support Clinicians® (CNSC®) on staff across a national network

Multi-disciplinary clinical support teams in each local branch

Communication – We'll keep you and your staff updated on clinical feedback and outcomes. Frequent communication with providers and patients includes proactively monitoring your patients' lab values, drug interactions, tolerance, adherence and clinical status throughout treatment

Full coordination with patients and physician offices for administrative convenience and efficiency
We jump in to help resolve insurance denials, geographical challenges, cost concerns and more to get patients on therapy as quickly as possible. We are in network for most major insurance carriers, and are experts in regional insurance requirements, which helps simplify the referral process.
Our experienced appeals team, made up mostly of nurses, overturns 8 out of 10 insurance denials. 1
Optum Infusion Pharmacy is a preferred infusion provider for UnitedHealthcare®
You want to provide your patients with the best care possible. Expand your knowledge with continuing education from Optum® Infusion Pharmacy, a leader in infusion education. Our courses are available year-round and offer one hour of virtual or in-person continuing education (CE) credits for nurses.
Contact your Optum Infusion Pharmacy representative to learn more.
We are a contracted 340B pharmacy for your organization. We can help boost health outcomes by offering unparalleled access to medications, including limited-distribution drugs. Our specialized services are designed to fully support both your organization and your patients.
We partner with patients throughout their treatment experience. Every person's condition is different, so we work with them and your care team to tailor treatment to each patient's unique needs.
Optum Infusion Pharmacy
Supporting you and your patients with quality infusion care
O4 Complex Card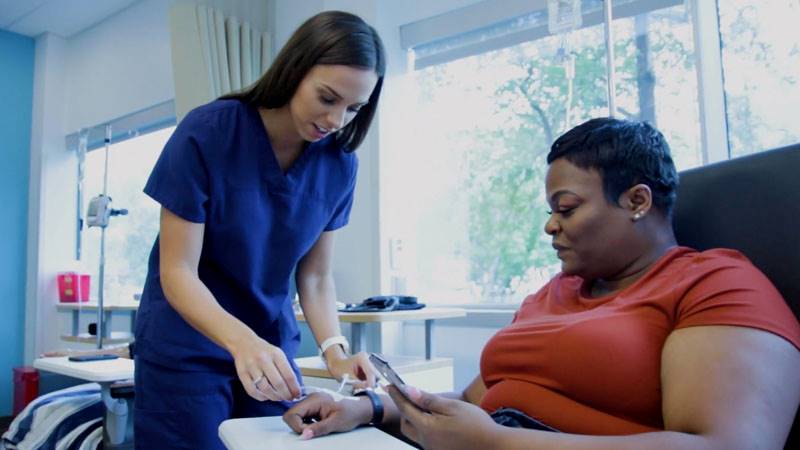 Comfortable, cost-effective infusion services
Optum infusion suites
With infusion suites across the country, open 7 days a week, we make the infusion process easy for your patients.
Immunoglobulin support
Learn more about our IVIG and SCIG services for your patients.
Hemophilia support
Learn about our hemophilia and bleeding disorders services.
Parenteral nutrition
Learn about our tailored home parenteral nutrition support.
O4 Complex Card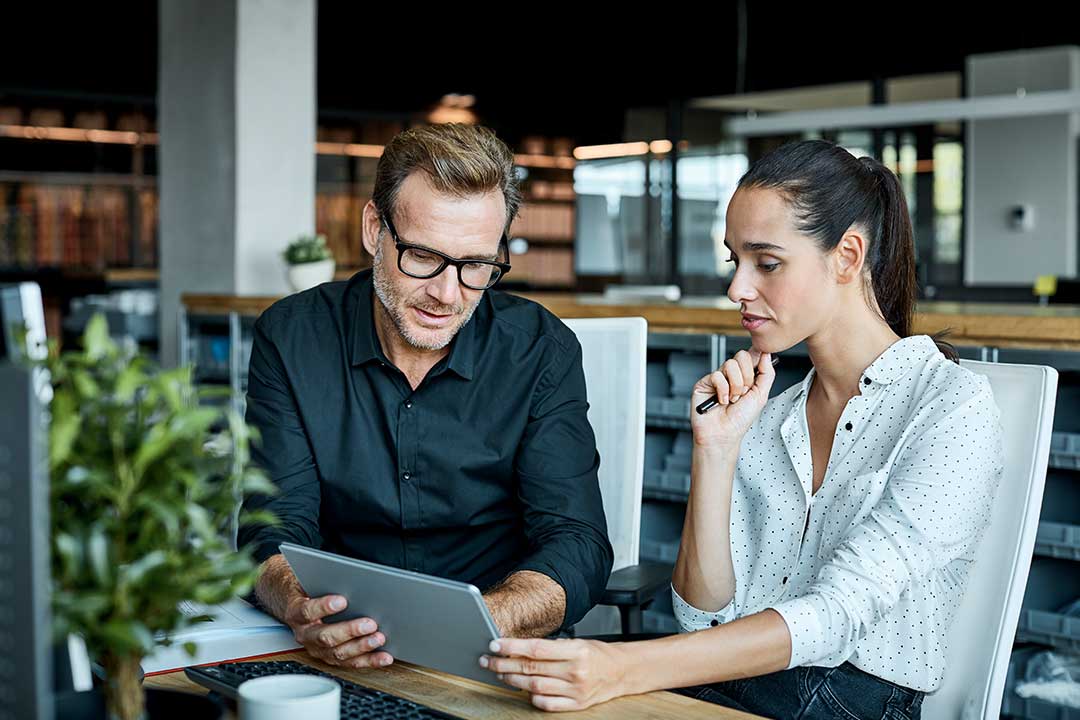 Building new possibilities for infusion care
How we are exceeding the evolving needs of the home parenteral nutrition market
O4 Complex Card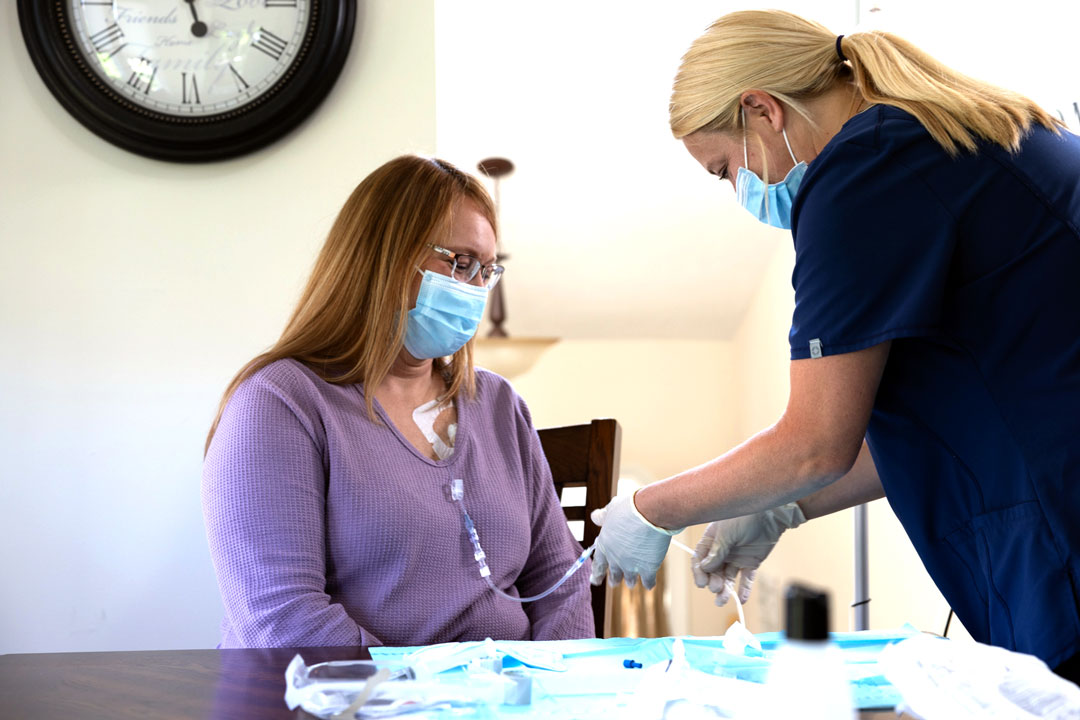 Defining the future of alternate-site infusion pharmacy care
Optum tackles the many issues infusion pharmacy care faces as it serves vulnerable patients with acute needs and complex conditions.
O4 1 Column (Full)
O4 Text Component
Source
Optum Specialty Pharmacy. Internal analysis. 2020