O4 Hubs detail
O4 1 Column (Full)
O4 1 Column (Full)
O4 Text Component
Watch now
A day in the life: Mario Siervo, MD
O4 1 Column (Full)
O4 Video Player Component
A Day in the Life: Mario Siervo, MD
[MUSIC PLAYING]
I was raised here in Miami. So being raised by my grandmother and my mother together, it really instilled that Hispanic culture in me. Where my clinic is, the community is very, very important for me. It's very diverse. And I like that I get that diversity throughout my day. Maybe it's vital for me to be in the community that I grew up in.
I've been in Optum Care for about five years. And they really give you those tools that you need to practice your calling. My medical director duties are different than some other medical director duties. So I'm really boots on the ground. Optum Care has five clinics here in Miami, in which I service all five. One day a week, I do see patients, because it's still my passion. And the other days a week, I actually go to the different clinics. I make sure that the physicians are happy, the physicians have everything they need to do their job, and not only physicians, but the staff, making sure that all of them have anything that they need, that I could help them with.
So Optum Care has not only are our clinics and our model of care, but we also have these activity centers that are open not only to our patients, but to others. There's a physical health, but there's also that mental health. And these activity centers really put both together. I actually come out more energized going in there, seeing what Optum Care has built. They really embrace whoever comes in there, because they really have this niche, this little family that they create there. It's been vital for at least my success as a clinician, and I could speak for Optum Care, I think throughout the Optum Care community, it's been a success.
I think what keeps me going throughout the day is that the rewards, those small wins that you get on a daily basis. You come in here at Optum Care, and you're there to do exactly what you've been trained to do, and what you fell in love with in the beginning, which is seeing the patient and doing your best to improve that patient's care. Optum Care here is different because it revolves their practice around the patient. And Optum Care is always giving me those items that I need to really make the community flourish.
O4 1 Column (Full)
O4 Text Component
"Optum is different because at the core of everything is the patient," says Mario Siervo, MD. "It's given me the tools I need to help my community flourish." Hear more about how this native Miamian thrives as an Optum physician.
O4 Complex Card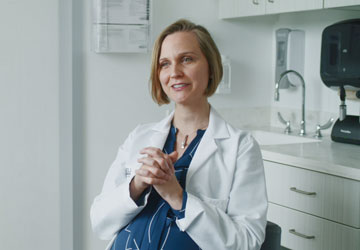 "A day in the life: Kristen Newsom, MD"
Watch this short video to see how Dr. Newsom combines her passions: Art and medicine.
O4 Complex Card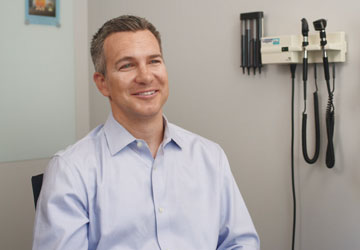 "A day in the life: Todd Wisser, MD"
Watch this short video to see how Dr. Wisser combines family time, work time and personal time to best serve those around him.
Clinician insights partners with Optum Care providers to share best practices, research and more.