O4 1 Column (Full)
O4 Accordion
Executive management team
Heather Cianfrocco is president of Optum. She is responsible for leading Optum's comprehensive pharmacy and care-delivery capabilities across the entire care continuum with a focus on value-based care and the integration of medical, behavioral and pharmacy services.
In this role, Heather's focus is the simplification and integration of our high-quality pharmacy services, including behavioral health, specialty and infusion pharmacies, and our direct medical and behavioral care delivery in the office, ambulatory setting, home or institution to make high-quality, comprehensive care more accessible and affordable for everyone we serve. With a focus on delivering the highest quality value-based care to the consumer, Optum Health serves 103 million people and Optum Rx serves nearly 63 million people.
Cianfrocco serves as the executive sponsor of UnitedHealth Group's LGBTQ+ employee resource group and is a member of the Women's Leader Advisory Council, which supports talent engagement, provides mentorship and creates collaboration and community for women across the enterprise.

Cianfrocco joined UnitedHealth Group in 2008 where she held numerous leadership roles. She previously served as chief executive officer of Optum Rx and chief executive officer for Optum's Health Services where she was responsible for behavioral health benefits, population health solutions and medical benefit management. Before that, she was chief executive officer of UnitedHealthcare Community & State, senior vice president of Health Advancement and Clinical Transformation for UnitedHealthcare Medicare & Retirement, and chief executive officer of state and regional health plans. In addition, she was a former member of the United Health Foundation Advisory Board.

Prior to UnitedHealth Group, Cianfrocco worked in private legal practices in Pittsburgh where she concentrated on corporate and securities law, representing health care entities in mergers and acquisitions. She earned a master's degree in health care delivery science from Dartmouth College and a J.D. from Duquesne University School of Law.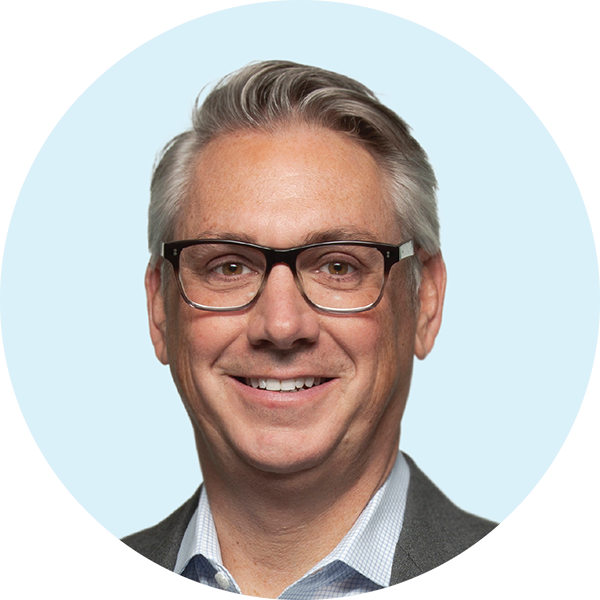 In addition to being named chief marketing officer for UnitedHealth Group in 2014, Clark added responsibility as chief marketing and customer officer for Optum in 2022. In this role, Clark leads Optum's marketing, digital, brand and customer teams to help create a simpler, more cost-effect and personalized healthcare experience. Previously, Clark served as chief marketing officer, UnitedHealthcare Medicare & Retirement, leading UnitedHealthcare's direct-to-consumer efforts.
Clark joined UnitedHealthcare in 2006 from IAC/InterActiveCorp, a consumer marketing and technology company comprised of leading digital brands, where he last served as executive vice president, sales and marketing, for the Entertainment Publications division.
Clark received his Bachelor's degree from Drake University, and currently serves on the board of the United Health Foundation, as well as UnitedHealthcare's Children's Foundation.
Roger Connor was named chief executive officer of Optum Insight in September 2023 and executive vice president of Enterprise Operations and Services in January 2023. In this dual role, he is responsible for working across multiple health care segments to provide administrative and clinical software, network and data solutions and overseeing Optum's global operations and enterprise clinical capabilities as well as enterprise quality improvement initiatives.
Before joining UnitedHealth Group, Connor served as president of Vaccines and Global Health at GlaxoSmithKline plc (GSK), where he led a global organization responsible for the discovery, development, manufacturing, and delivery of vaccines to over 160 countries. He held several leadership roles within vaccines, finance, and manufacturing strategy during his 25-year career at GSK. Connor started his career with AstraZeneca.
Connor earned a degree in mechanical and manufacturing engineering from Queen's University Belfast and a master's in manufacturing leadership from Cambridge University. He is also a qualified chartered accountant, having trained with PricewaterhouseCoopers.
Patrick Conway, MD, MSc, was named chief executive officer of Optum Rx in August 2023. In this role he leads an integrated pharmacy care services organization that is making drugs more affordable and creating a better experience for consumers, filling more than 1.5 billion adjusted retail, mail and specialty drug prescriptions annually. He joined Optum in February 2020 and previously served as the chief executive officer of Care Solutions, where he led a portfolio of care continuum businesses serving over 70 million people across acute and post-acute care, care in the home in-person and virtually, mental and behavioral care benefits and delivery, broad population and complex disease health management, specialty care and government health services.
Dr. Conway was president and chief executive officer of Blue Cross and Blue Shield of North Carolina from 2017-19. From 2011 to 2017, he served as Deputy Administrator for Innovation and Quality at the Centers for Medicare and Medicaid Services and as director of the Center for Medicare and Medicaid Innovation and the agency's Chief Medical Officer. Before joining CMS, he oversaw clinical operations and quality improvement at Cincinnati Children's Hospital Medical Center.
Dr. Conway is a practicing pediatric hospitalist. He was elected to the National Academy of Medicine in 2014, received the President's Senior Executive Distinguished Service Award, and was a White House Fellow from 2007 to 2008. He earned his MD with high honors from Baylor College of Medicine, residency training at Boston Children's Hospital, and Master of Science in clinical epidemiology from the University of Pennsylvania.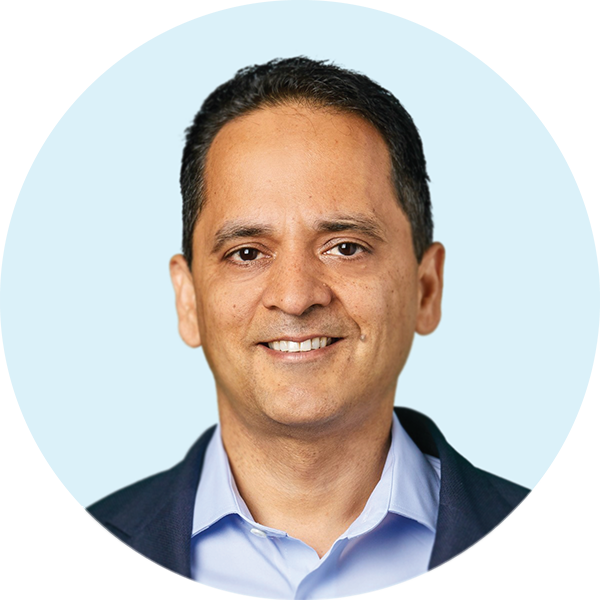 Sandeep Dadlani was named EVP, chief digital and technology officer for UnitedHealth Group in September 2022. He is responsible for leading technology and digital strategies across the enterprise to drive innovation and deliver exceptional experiences in health care. In his role, he leads Optum Technology, a leading technology delivery division of Optum, serving our broad Optum and UnitedHealthcare customer base.
Before joining the company, Dadlani spent five years leading enterprise digital transformation efforts at Mars, Inc., serving as their global chief digital officer. Prior to that, Dadlani held several leadership and growth positions at Infosys, a global technology consulting and services firm, where he helped grow the company from $300 million to $11 billion in his 17-year career. Before Infosys, Dadlani worked in investment banking at Citibank.
Dadlani earned his Bachelor's degree in electrical engineering from M.S. University, Baroda, India and an MBA (in finance) from JBIMS, Mumbai University, India. Dadlani is on the board of Digimarc, a global software company.
Amar A. Desai, M.D., M.P.H., is chief executive officer of Optum Health, a national, comprehensive and patient-centered care organization enabling high-quality, fully accountable value-based care. Optum Health helps deliver better experiences for patients and care providers, improve health outcomes, lowers total cost of care, and proactively engages people in managing their health and well-being in person, in home and virtually.
Optum Health serves more than 100 million individuals in all 50 states across primary, surgical, behavioral and specialty care centers as well as behavioral health benefits, healthy lifestyle, prevention and financial service offerings. Optum Health empowers care teams with the latest information, insights and best practices to help them efficiently coordinate all patient care, manage referrals and identify higher-quality, lower-cost options by leveraging distinctive assets in data, analytics, technology and clinical expertise.
A physician, public health advocate and health care executive with decades of experience leading health system transformation to help patients lead healthier, more fulfilled lives, Dr. Desai is focused on accelerating a patient-centered, value-based care model to achieve quality outcomes and improved experiences for patients, while lowering the total cost of care and supporting the physician practice of medicine.
Dr. Desai previously served as president for Health Care Delivery at CVS Health. In this role, he was responsible for the company's health services organization and care delivery strategy.
Dr. Desai first joined Optum in 2019 when he served as president, HealthCare Partners, a leading medical group and integrated delivery network serving over 700,000 patients and later became president and CEO of Optum Pacific West, building and operating the largest multi-payer value-based care delivery organization on the West Coast.
Prior to joining Optum, Dr. Desai was chief executive officer, University of Southern California (USC) Care and a senior executive at DaVita, a global leader in dialysis care. Earlier in his career, Dr. Desai served as an engagement manager at McKinsey & Company.
Dr. Desai earned his bachelor's and medical degrees from Brown University, and his master's in public health from Harvard T.H. Chan School of Public Health. He has previously served as associate clinical professor of medicine at Keck School of Medicine at USC and held faculty appointments at Stanford School of Medicine and the David Geffen School of Medicine at UCLA.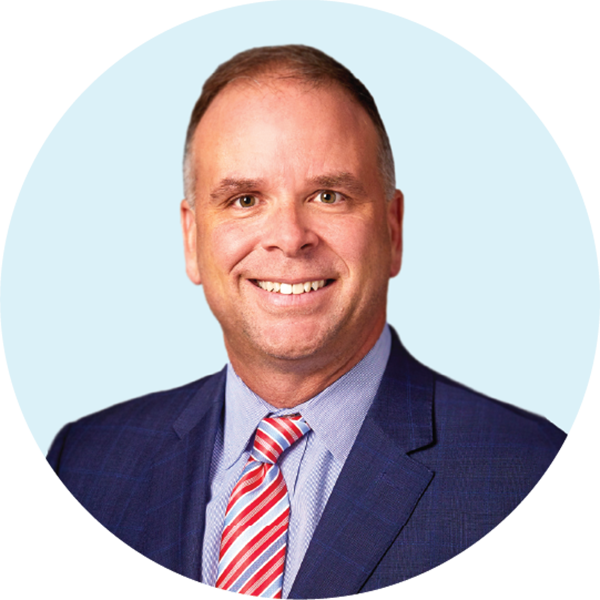 Jeff Grosklags was named chief financial officer of Optum in March 2022. In this role, he is responsible for promoting business growth, driving financial strategy and overseeing leadership needed to improve overall cost position. He also supports the development and execution of business plans, provides decision support and optimizes the deployment of capital.
Previously, Grosklags served as chief financial officer of Optum Rx, playing a key role in the company's ability to invest in developing and delivering pharmacy benefits solutions and services. He has held numerous roles with UnitedHealth Group since 2006, including chief financial officer for various Optum businesses in the areas of health management, care delivery and health financial services. He brings a deep knowledge of the health care industry to his role.
Prior to joining UnitedHealth Group in 2006, Grosklags served in a number of leadership positions at Metris Companies, including senior vice president of finance.
Grosklags holds a degree in business administration with a concentration in accounting from the University of St. Thomas.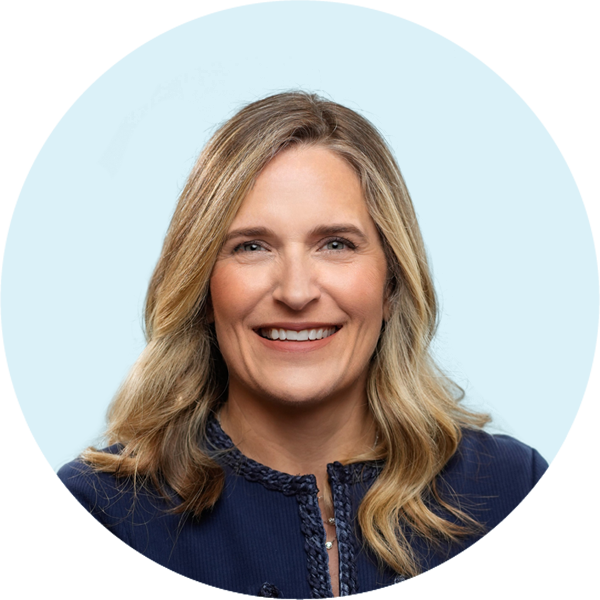 Sarah King was named chief growth officer in June 2021. She leads the enterprise growth strategy by connecting clients with Optum capabilities to remove friction, lower costs and improve health outcomes. She champions a purpose-driven culture and empowers teams to deliver exceptional client experiences and unlock opportunities to create a higher-performing health system that works better for everyone.
Previously, King served as chief growth officer of Optum Health and Optum Insight, and deepened client relationships by bringing the voice of the market to product roadmap, capital, governance and strategy discussions. Since joining the company in 2002, she has held several client leadership roles, including regional vice president of UnitedHealthcare national accounts. Before UnitedHealth Group, King held sales and client management positions with Aetna New York and Aristokraft, a division of Fortune Brands.
King has more than 25 years of health care experience, delivering results through market strategy, client engagement, solution consulting, and building strategic partnerships. She is passionate about developing teams and inclusive environments where people can bring their authentic selves to their work.
King holds a Bachelor of Arts in business from Grove City College and has a long-standing passion for community service and philanthropy, having served on boards of nonprofits such as My Father's House, a children's home in Senegal.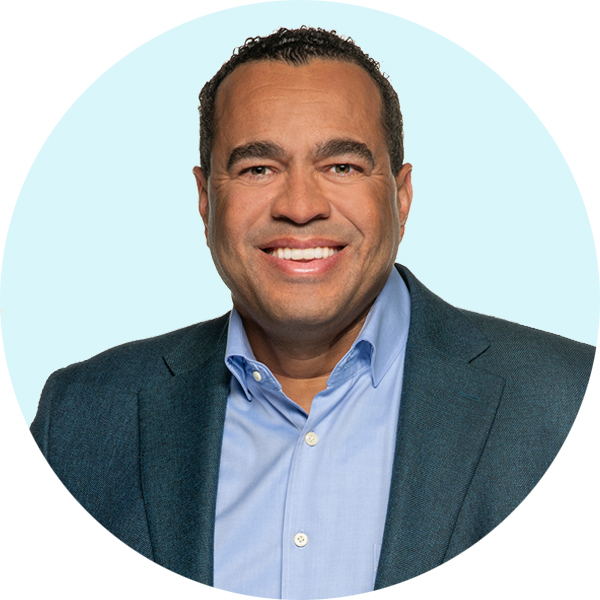 Phil McKoy leads Services & Integration and is responsible for both Enterprise Shared Services as well as Enterprise Integration Services.
Previously, McKoy was chief information officer for Optum, responsible for accelerating digital adoption among everyone UnitedHealth Group serves. He led digital transformation for UnitedHealth Group, focused on building a comprehensive digital, virtual and home-based care platform. He was also the chief executive officer of Rally Health, a wholly owned subsidiary of UnitedHealth Group that provides online and mobile experiences to make it easier for consumers to take charge of their health and health care.
McKoy also spent four years as CIO for UnitedHealthcare, where he was responsible for UnitedHealthcare strategic technology roadmaps and the associated capital investments across the company's domestic and global businesses. He supported technology for the UnitedHealthcare digital strategy and digital team, shepherding the evolution to a consumer-focused digital platform to meet members' needs. McKoy also held senior technology roles at Aimia, Global Loyalty Solutions, Target and Accenture.
McKoy is on the board of Rêve Academy, an innovative out-of-school program creating pathways to digital careers for kids in disadvantaged communities. He is an advisory board member of The Page Foundation.
McKoy holds a Bachelor of Arts in political science from Washington and Lee University, and a Master of Arts in international affairs from the University of Denver, Graduate School of International Studies.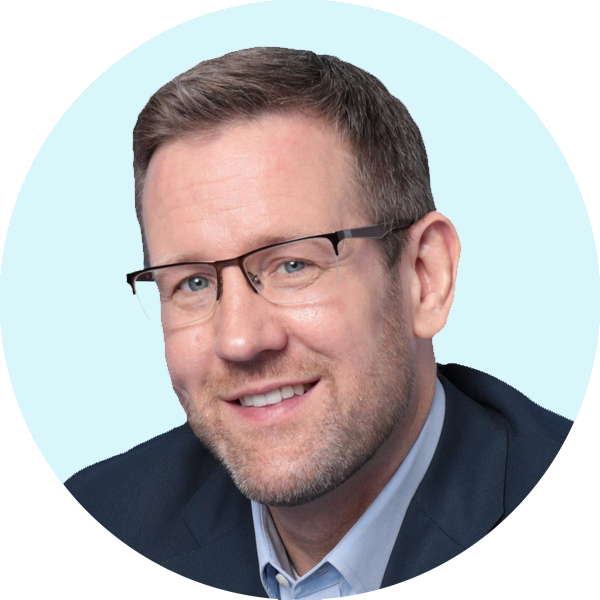 John Williams was named chief people officer of Optum in December 2022. In this role, Williams is responsible for developing and leading the people and culture strategy and enhancing our employment brand as a global leader in health care and technology.
John brings more than 25 years of leadership experience to this role, including more than nine years serving as a transformational leader in several senior People team positions at UnitedHealth Group, supporting most of the Optum business units and global organizations as well as serving most recently as senior vice president for UnitedHealth Group global and executive compensation and M&A.

Prior to joining UnitedHealth Group in 2013, John spent a decade at Microsoft, leading transformation across a diverse portfolio of businesses as they moved to online software and cloud-based services, and five years at IBM, where he helped in driving the company's transition into the software and services business. 

He earned his Bachelor of Science degree from Cornell University's School of Industrial and Labor Relations and his Master of Business Administration from the University of Washington Foster School of Business.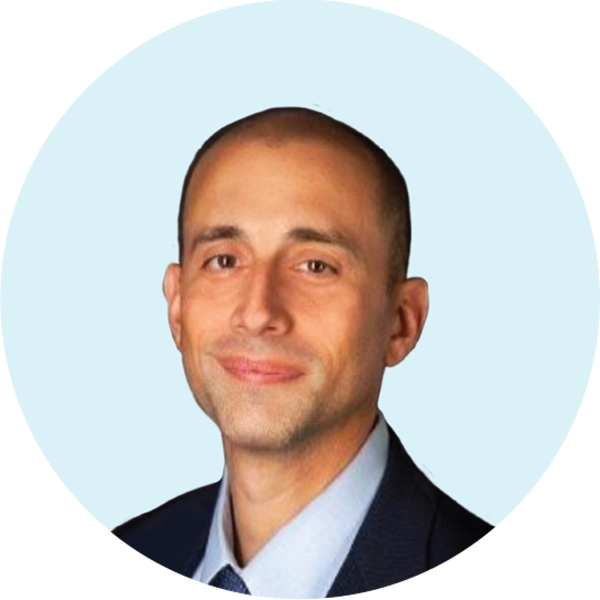 Chris Zaetta rejoined UnitedHealth Group as the chief legal officer of Optum in September 2020. He previously held various roles in the legal department at UnitedHealthcare, including the head of litigation and general counsel of the government businesses.
Prior to rejoining UnitedHealth Group, Zaetta was a worldwide vice president at Johnson & Johnson, in charge of the company's global litigation department.
Zaetta began his career in the Attorney General's Honors Program at the United States Department of Justice Tax Division. While at the Department of Justice, he was awarded the department's Outstanding Attorney Award. He also was a litigation partner at the law firm of Hogan Lovells in Washington, D.C., where he worked on a variety of white-collar investigations and civil litigation matters.
Zaetta graduated first in his class from the University of Pittsburgh School of Law and was the Law Review editor. He has a Bachelor of Science in accounting from the Wharton School at the University of Pennsylvania.
Optum Health leadership
Meet the team bringing together all parts of health care and reshaping the experience.